Take the time to catch up on the latest distributed simulation technologies with Pitch.
We will be hosting free webinars on a series of topics related to distributed simulation. See below for more information on upcoming sessions. Webinar presentations and demonstrations will be approximately 30 minutes long followed by Q&A with experts.
Interested?
You can sign up by clicking on the desired session / time slot from the listing below.
Have a topic that you'd like us to cover? Email us with your suggestions on [email protected]
Hope to see you there!
---
Make Gaming and Distributed Simulation Work Together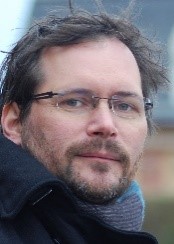 Boris Pothier
Game engines offer many powerful tools to build simulation based training solutions for defence, space and other requirements. However, developers need to overcome several interoperability challenges when using game engines for distributed simulation. Several technologies are emerging from the industry to make gaming and distributed simulation work together using open established standards. Pitch Unreal Engine Connector is an exciting new technology that allows developers to connect Unreal Engine to well established distributed simulation architectures like HLA and DIS with unrivalled performance, robustness and ease of use.
This webinar will present Pitch's experience in developing Pitch Unreal Engine Connector plugin including a discussion on some of the technical challenges and a walkthrough on how to integrate the Unreal Engine based simulation to an HLA federation using the plugin. The webinar is a must attend if you are a Developer, System Architect, or a Project Manager looking to integrate the Unreal Engine to your HLA federation or DIS simulation.
---
NATO NETN – the NATO Federation Object Model for Distributed Synthetic Training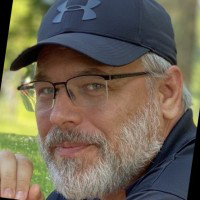 Björn Löfstrand
Efficient and effective use of Modelling & Simulation (M&S) capabilities requires standards for connecting and integrating M&S components across the training system enterprise. The Allied Modelling and Simulation Publication AMSP-04 is the NATO standard for representing simulation data in Distributed Synthetic Training (DST) environments.
This webinar will provide an overview of the NETN FOM v3.0, included in the latest release of AMSP-04 (Edition B, MAR 2021). We will also demonstrate how Pitch use the NETN FOM to support the Viking 22 exercise. The webinar is a must-attend if you plan to develop your simulation services and components to support NATO standards.
---
Cross Domain Security Simulation in Multi Domain Operations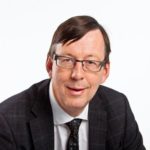 Björn Möller
There is an increasing need to jointly train across different security levels. Common examples are training between facilities with different classification, civil-military exercises and joint/combined multi-domain exercises.
This webinar will walk through some typical challenges and discuss risk, mitigation and required levels of assurance. It will show how these different use cases can be handled by separating different security levels and implementing information release mechanisms. It will show how to tailor Pitch's CDS technologies for different assurance levels and specific national requirements. Security policies for common HLA based standards like RPR FOM and NATO NETN FOM will be covered. Finally, it will summarize some experiences from implementing this technology for the UK Royal Air Force.
---
High-performance synchronized video, audio, data capture, and replay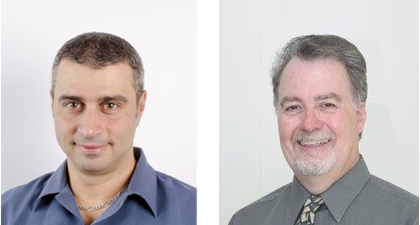 Samuel Recine and Damon Curry
From Defense Modelling and Simulation to Energy and Utilities, mission-critical sectors record large volumes of real-time data that is subject to replay review and analysis post event. For sectors that rely on accurate data, a major challenge is ensuring video, audio, and data are precisely synchronized. Pitch Technologies will describe time-stamped video, audio and data synchronization applications based on standards in the defense and commercial simulation industry (e.g. flight simulators), coupled with high performance video captured with Matrox hardware.
Join Matrox Video's Samuel Recine and Pitch Technologies' Damon Curry to explore how high-performance synchronized video, audio, data capture, and replay helps to provide mission-critical sectors with accurate data.
---
Developing Interoperable Web Browser Based Simulations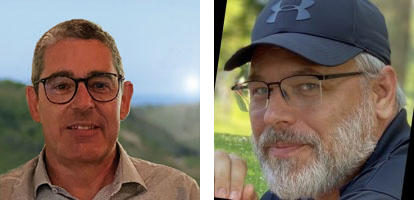 Patrick Penot and Björn Löfstrand
The web browser is an everyday tool for most people. It is also a powerful way to deliver simulation-based training. In this Pitch Café we will show how to build interoperable web-based solutions to support RPR FOM, NATO NETN FOM, SpaceFOM and custom FOMs. We will explain how to use a mix of Pitch's products and commonly used web frameworks. We will also take a closer look on how to develop for two types of scalability: how to support a large training audiences and how to support large scenarios with many entities. Finally, we will demonstrate a real-life, advanced web-based solution for NATO standards.
This Webinar will present the choices of Pitch to create Web Applications for simulation, including standards evolution like HLA4 . We will present a Web Application for simulation developed by Pitch, and it will be supported by a demonstration.
---
Get to Know the New Pitch Talk Effects Architecture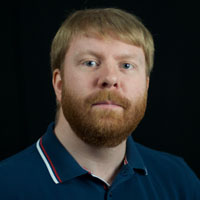 Glenn Wissing
Communication is critical when it comes to training, involving communication amongst trainees or communication between trainees and instructor. Realistic training requires trainees to work through lapses and impediments to communications caused by unavoidable real world negative factors. For example, learning to communicate by radio requires trained listening through noise and signal disruptions as well as careful speech with those negative factors in mind. Real world radio communications are affected by many factors that degrade radio signals in various ways. These factors can be applied to simulated radio communications to allow realistic, effective, training.
This webinar describes how Pitch Talk can simulate radio communications ranging from clear, "perfect", unmodified speech to more realistic sounds of real radios in use in a real and noisy world. You will gain an understanding of Pitch Talk's capabilities regarding signal propagation and how you can integrate custom degradation effects into your solutions.
You will hear exactly how degraded communications can be best for realistic training.
---
2021 Webinars Recap
So far in 2021, Pitch has delivered 7 Pitch Café webinars with participants from over 20 countries. Webinar presentations and demonstrations have been approximately 30 minutes long followed by Q&A with experts.
See below for more information on past sessions.
Spring Series
20 April Pitch pRTI Features You Need to Know
6 May Experiences from the SISO SpaceFOM at the European Space Agency
13 May Pitch Visual OMT Features You Need to Know
18 May Pitch Extender Features You Need to Know
3 June Building a Unified Infrastructure for Distributed Simulation
10 June Simulating Tactical Data Links
15 June Pitch Media Streamer Features You Need to Know
---
Need hands-on HLA Training?
If you need a full HLA Training course for your developer team, we can offer that too remotely!
Contact us at [email protected] to arrange training courses tailored specifically for your needs.
---